We are not even a month into the new NHL season and there have already been several intriguing storylines building around the league.
A handful of NHL players are off to impressive starts that have taken the league by surprise.
Let's take a look at five early surprises in the 2017/18 NHL season so far.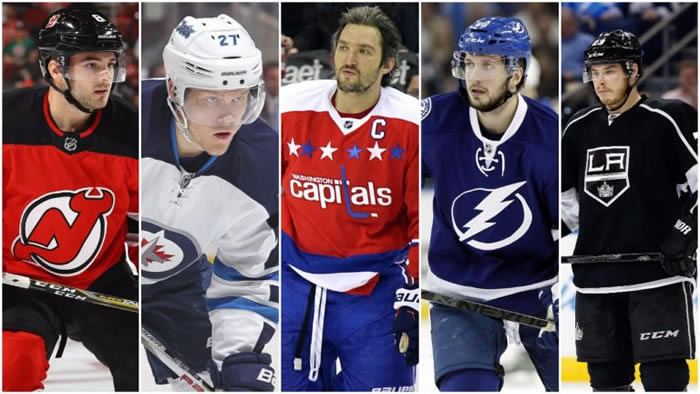 Alexander Ovechkin – Washington Capitals
We all know Alexander Ovechkin can find the net as he has been an elite scorer in the NHL for many years.
However he is coming off a down-year; by his standards scoring 33 goals and 69 points for the Washington Capitals last season.
Many critics felt Ovechkin may be on the decline but the way Ovi has started the 2017/18 season begs to differ.
Ovechkin's early performance in 2017/18 has been impressive. He scored seven goals in his first two games and has 10 goals and 11 points in eight games.
It's still early but we might see him come away with another Rocket Richard Trophy this season.
Dustin Brown – Los Angeles Kings
Dustin Brown scored only 14 goals and 36 points last season and has averaged just 12 goals 18 assists over his past three NHL seasons. He got demoted to the fourth line for parts of the 2016/17 campaign.
However the changes in management and coaching in Los Angeles seemed to have revitalized the former Kings' captain.
Brown started the first five games of the new NHL season with four goals and three assists for seven points. He is seeing time on the first line with Captain Anze Kopitar who also looks like he is having a bounce-back year.
It is uncertain how long Dustin Brown can keep up his current level of play but early indications suggest he can surpass his 14 goals and 36 point production from just a year ago.
If Dustin Brown can become a solid contributor (20 goals 45-50 points) for the Kings this season then there is a lot to like about the Kings' chances of making the Stanley Cup Playoffs again.
Nikolaj Ehlers – Winnipeg Jets
Nikolaj Ehlers had a career year for the Winnipeg Jets last season scoring 25 goals and 64 points in 82 games.
Ehlers' early season performance gives us reason to believe he can take his game to the next level. He may have his sights on becoming a 70+ point player for the Jets as early as this season.
The 21-year-old Dane started the season hot scoring five goals in his first five games and he has eight points in seven games.
Aside from Patrik Laine Ehlers looks to be another key franchise player for the Winnipeg Jets from here on out.
Nikita Kucherov – Tampa Bay Lightning
Nikita Kucherov had a breakout year for the Tampa Bay Lightning in 2016/17. Scoring a career-high 40 goals 85 points and finished as a top-four scorer in the NHL.
The Tampa Bay Lightning winger used that momentum to help him ignite a historic start in 2017/18 scoring a goal in each of his first seven games.
Kucherov is currently second in the NHL in points with 16 and looks to be on pace for another 80+ point season.
It's fair to say Kucherov has solidified himself as an elite scorer in the NHL. Now the real question is whether he can take his game to the next level and challenge household names like Alex Ovechkin and Steven Stamkos for the Rocket Richard trophy in 2017/18.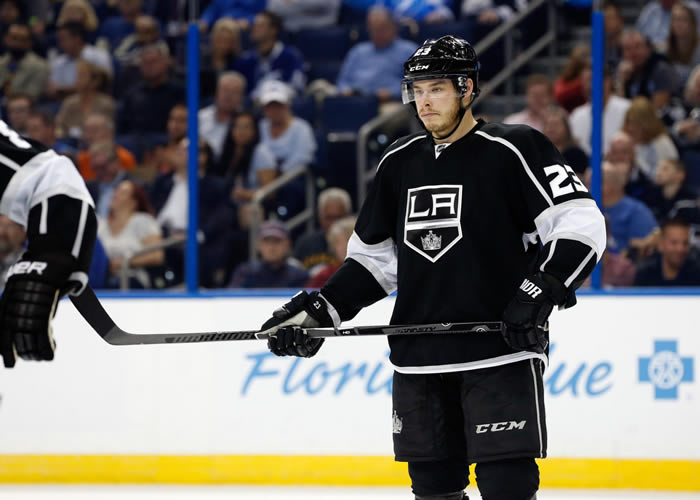 Will Butcher – New Jersey Devils
Last October Will Butcher was playing his senior year at the University of Denver.
Fast forward one year and the Sun Prairie Wisconsin product is playing important minutes for the New Jersey Devils' defense.
After signing a two-year entry-level contract in late August Butcher has made an immediate impact for the New Jersey Devils right out of training camp.
The 2017 Hobey Baker award winner notched nine points in his first seven NHL games and is playing a major role on the Devils' power play.
It is impressive to see Butcher come in with no prior NHL experience and make the type of impact he has made for a rookie defenceman.
The NHL season is still young but Will Butcher deserves to be in the conversation as an early candidate to win the Calder Trophy.
If You Looking For An Good Place To Buy cheap HUT 18 Coins Then We Mmocs.com Are The Best Choice For You To Purchase Cheap NHL 18 Coins. Since 2011 We Have Been Doing Business Of Many Game Gold With Good Fame. Our Website Have Been The Reliable Coins Provider Of Many Buyer. If You Have Been Tird Of Loosing Face To Your Friends Why Not Come To Our Website? Buying NHL 18 Coins Could Help To Build Your Own Need All-Star Team And Beat Your Competitors. You Can Always Get Cheaper NHL 18 Coins Securely. So Why Need To Wait? We Provide The Cheapest NHL 18 Coins On All Of The Platforms: Playstation 4 Playstation 3 Xbox One Xbox 360 And Pc. Meanwhile We Have All Kinds Of Delivery And Payment Ways For Your Convenience. We Think That Our Many Years Of Selling Experience Could Help Us To Give You The Best Service. Should You Have Any Questions Please Contact Our Website Support Who Is 24 Hours Online.