The Showdown cards are also returning to FIFA 21, cards that made their debut during the Summer Heat event of FIFA 20! In the night between Wednesday 23 and Thursday 24 December, EA Sports added the card designs "Showdown" and "Showdown Plus" to the FUT database.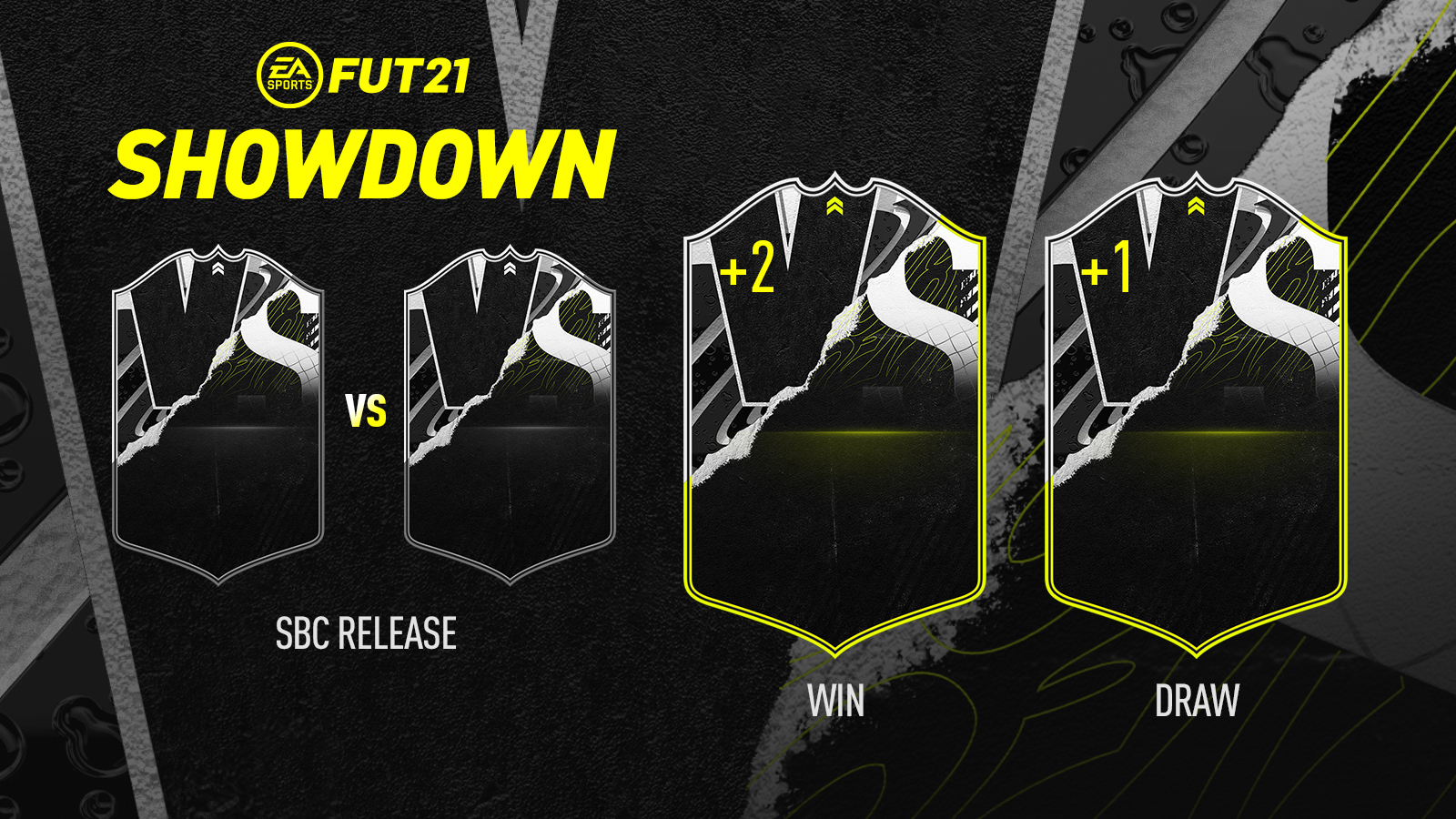 What are Showdown cards?
A type of special version that receives a player from each club that stars in the highlight of the day. EA Sports chooses a match, and selects a player from each of the teams that will face each other. In this first battle, the chosen match has been Sevilla – Villarreal of the Santander League.
On December 26, EA Sports confirmed that these cards would be coming back, and this is how Showdown items work. Before a major real-live soccer match takes place, EA Sports will release two new Showdown SBCs prior to the event. Each SBC will feature one player from each side.
To put it in simpler terms, if one player's team wins the match then their rating will be increased by two, and the losing player will receive diddly squat. If however the match ends in a draw, then both players' cards will increase by one. This means that, although both players will be available in the SBCs hub, FIFA gamers will need to be careful about which one they want to go for, as we won't know who receives the stat boost until after 90 minutes of regular time.
How do you get these cards?
At the moment, all the Showdown versions have appeared through SBC's. We don't know if EA will change this rule at some point, but it is what has happened so far. And we have always been able to do the challenges of both clubs. Currently, you can get both Acuña and Coquelin. It is not necessary to choose one over the other.
Will they appear throughout FIFA 21?
We don't know anything about it. We do not know if it is a specific content that will appear only in certain events, or if it will be common to see Showdown clashes during FIFA 21. Last year, they appeared both in the final stage of the European leagues, and in the final phase of the Champions League. But there is no official information regarding what will happen this season.
The first two players currently active in the SBCs tab are Francis Coquelin of Villarreal C.F and Marcos Acuna of Sevilla F.C.
If, however, there is a draw in the match, both players won't be shut out of any rating increases. In the event of a draw, both items will receive a +1 OVR stat boost.
It will be up to us to decide every time on who to bet and therefore which SBC to complete, in the hope that the team of the player we have chosen will win the victory!
If you want to be informed about what is happening in Ultimate Team, we recommend you
If you want to be informed about what is happening in Ultimate Team, We recommend searching for fifa mobile coins on Google ,Then you will see the website z2u.com, we are here waiting for you.