There's no question, Wilt Chamberlain is one of the most dominant players in the history of the NBA or even professional sports. Chamberlain's laundry list of eye-popping statistical accomplishments and superhero-like athletic feats puts him on a short list of mythical legends.
Chamberlain's career began in 1959 and came to an end in 1973. While we got to see him compete against the likes of Bill Russell, Bob Pettit, Walt Bellamy and Kareem Abdul-Jabbar, we didn't see him play against today's best players and teams. We'll never know for sure what Wilt could have accomplished in today's game, but NBA 2K18 allows us to carry out our own little experiments to pit players from other eras against each other.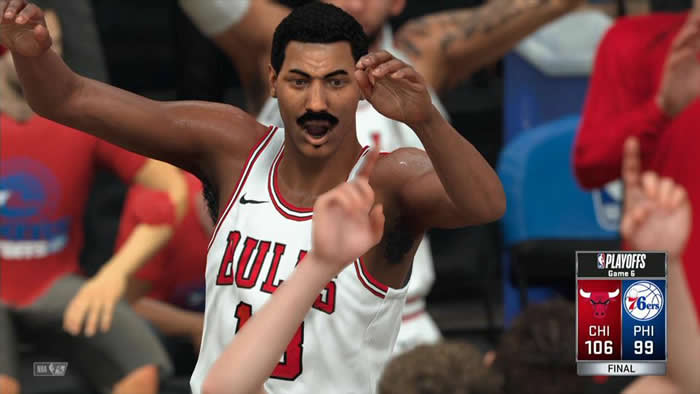 With this tool, I looked to find out what Chamberlain could do as the leader of a bad team in today's NBA. I took the 99-rated Chamberlain from the All-Time Golden State Warriors team in the game and placed him on the roster of the lowly 2017-18 Chicago Bulls.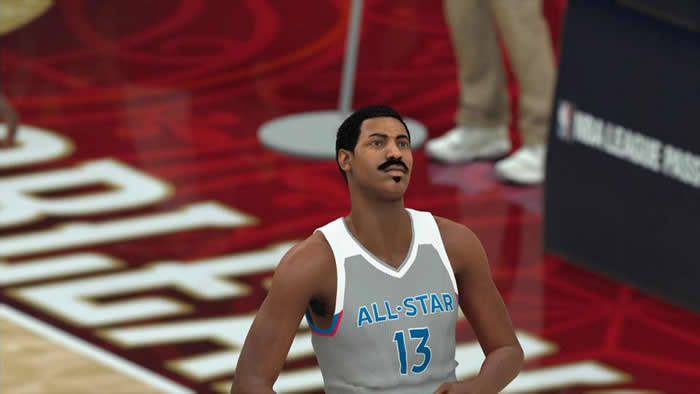 Wilt scored 46 points and 23 rebounds in first regular season matchup with LeBron James and the Cleveland Cavaliers, and he led the Bulls to the victory.
He scored 29 points and grabbed 20 rebounds in a win over the Oklahoma City Thunder
Chamberlain racked up 31 points and 19 rebounds in a road loss to the Golden State Warriors
Chamberlain was an All-Star starter in the Eastern Conference and scored 31 points with 24 rebounds in the All-Star Game.
Led Bulls to No. 1 seed in the Eastern Conference and a 55-27 record.
He won Defensive Player of the Year, made All-NBA and All-Defensive first team.
Led the league in rebounding and blocked shots. Posted seasonal averages of 20.8 points, 15.9 rebounds, 3.2 assists and 3.2 blocks, but he made just 57 percent of his free throws.
Chamberlain and the Bulls were pushed to seven games in the first round, but they blew through the Washington Wizards in five and the Cavaliers in four to reach the NBA Finals.
In the Finals, the Warriors destroyed the Bulls in a four-game sweep.