Diablo Immortal's alpha technical test has begun in some regions, mainly Australia, but some "creators" have early access, including me, your resident loot-obsessed journalist.
The Diablo Immortal team has been making great progress and we're excited to share that we'll soon be opening the gates of Hell for a limited public Technical Alpha. The primary goal of this Technical Alpha is to test server stability and client performance across a wide variety of devices. It's also an opportunity for us to take in player feedback regarding our core gameplay, the initial leveling experience, and our other early gameplay systems. This will help us make sure the game feels great when it gets into everybody's hands.

While it may be disappointing to many, Blizzard is limiting the Diablo Immortal Technical Alpha to a "limited amount" of Android users who have pre-registered for the game in Australia. According to the company, they're anticipating a couple of thousand players will be able to take part in the alpha, and by holding it in a smaller region, they'll be able to take in "valuable server stability and client performance data," along with other critical feedback.
Diablo: Immortal is a mobile version of Blizzard's action role-playing game franchise. It is also the studio's first mobile-only game. When Blizzard first showed Immortal off during BlizzCon 2018, it angered many fans because Immortal is a mobile game, especially since many fans were instead hoping to see Diablo IV announced for PC and consoles. That tension cooled off a bit after Blizzard did reveal Diablo IV during BlizzCon 2019.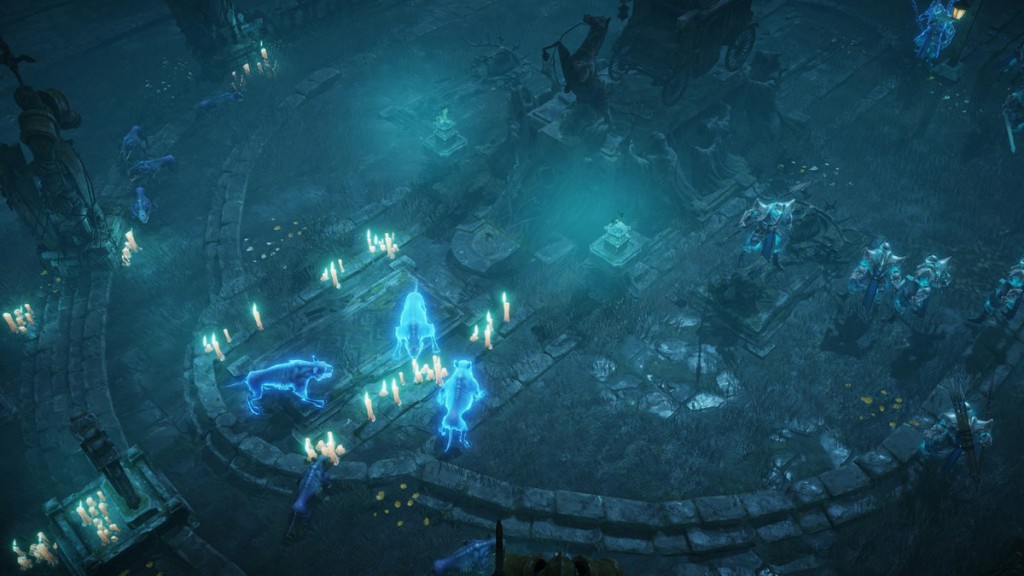 So, what will be included in the Technical Alpha? This is an early look at Diablo Immortal—an exciting new chapter in our action role-playing game series, telling an original story that takes place between the events of Diablo II: Lord of Destruction and Diablo III. It will feature intense, visceral combat; highly replayable dungeons; deep progression and itemization; and a host of never-before-seen monsters. Diablo Immortal also reimagines the dark, gothic realm of Sanctuary as a sprawling massively multiplayer world filled with deadly things hellbent on killing you.
At the moment, it's unknown if Blizzard will be opening the alpha up to more countries, but it can't hurt to sign up for the game on both the Google Play Store and Apple's App Store, this way you're among the first to know when things happen.
Unlike other Diablo series games, in the Immortal preview, the mana resource is removed and newly equipped items do not change the visual appearance of the player's character. To enhance your adventure and maximize your joy of the game, you are recommended to Buy Cheap Diablo Immortal Gold from our list of reputable sellers here at Z2U.com, your transaction remains safe, easy, and secure.