Locker Codes are used to unlock neat cosmetics in NBA 2K21. NBA 2K is one of the most successful annual series to release with a new entry featuring new stats to reflect the actual NBA season, new game modes, and a robust competitive online multiplayer. Similar to titles like Call of Duty and FIFA, new game releases every year with very minimal changes. Although, the core gameplay remains the same and is the biggest reason why returning players come back for more every season. Locker Codes are neat add-ons to the game so players can get a bit more content out of it.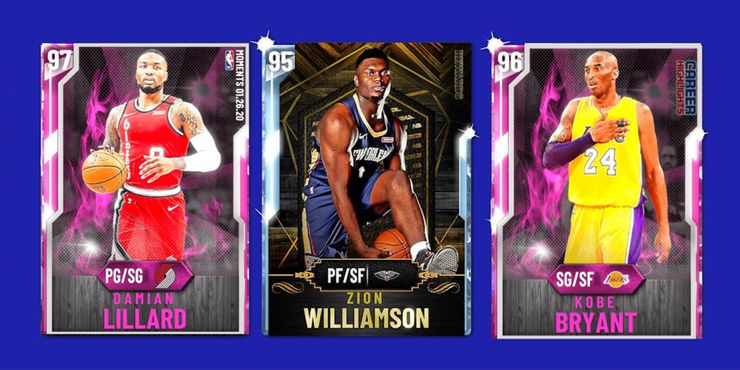 Many players were pretty upset by the number of microtransactions that are present in NBA 2K21, but luckily there are ways to acquire free items in the game by using Locker Codes. By inputting these codes players will receive many different kinds of free things like new characters, new clothes, and gear, as well as different packs of different items. This guide shows players all of the Locker Codes available right now.
Active NBA 2K21 Locker codes
THE-NBA-IS-BACK
Rewards: Diamond Ja Morant, Diamond Consumables pack, or a current Amethyst player
Expiration date: Dec. 28, 2020
MYTEAM-COMMUNITY-HUB
Reward: One token, Contract Pack, Basketball Pack, and a Shoe Pack.
Expiration date: Never
TATUM-AND-TACKO
Reward: One season three pack.
Expiration date: Dec. 28, 2020
RETRO-2K-VOL-1
Reward: One Retro 2k Vol one pack.
Expiration date: Dec. 24, 2020.
MYTEAM-TRUST-THE-PROCESS
Reward: One token, Contract Pack, Basketball Pack, and a Shoe Pack.
Expiration date: Dec. 23, 2020
MAMBA-FOREVER
Reward: Emerald Kobe Bryant.
Expiration date: Jan. 7, 2021
CURRY-FOR-THREE
Reward: Emerald Steph Curry
Expiration date: Jan. 7, 2021
MYTEAM-MJ-SPOTLIGHT-CHALLENGES
Reward: Emerald Michael Jordan.
Expiration date: Jan. 7, 2021
BRYANT-TO-SHAQ
Reward: Emerald Shaquille O'Neal.
Expiration date: Jan. 7, 2021
How to activate Locker Codes in NBA 2K21
To take advantage of the locker codes it will be necessary to do a few simple steps, the first is obviously to check which are the latest codes released, to do so just visit the NBA2K.io site which is always sudden with updates and also informs us of the remaining time before the deadline . The second will be the actual insertion of the code that must be carried out in the menus of the Myteam mode of NBA2K21.
Once you have entered the Myteam screen, just scroll through the windows until you get to the last one on the right that will contain the menus, there we will find a screen entitled "locker room codes" and with a drawing of the closure of a safe nearby. Once you have reached this point, the game is done, just enter the screen, enter the code including the dashes and challenge your luck.
Most Locker codes expire since they tend to be seasonal. You'll need to keep a close eye on NBA 2K21's social media accounts. We recommend following both the z2u.com and the official NBA 2K Twitter accounts to make sure you're up to date with all the Locker codes that come out.