Fans have been left furious with the current state of FIFA 18 and consequently have started a petition which they hope will force EA Sports to take action.
The petition started by Stuart Holmes has gained over 5,500 signatures in the space of 72 hours and demands that EA fix many long-running issues that have been plaguing the game.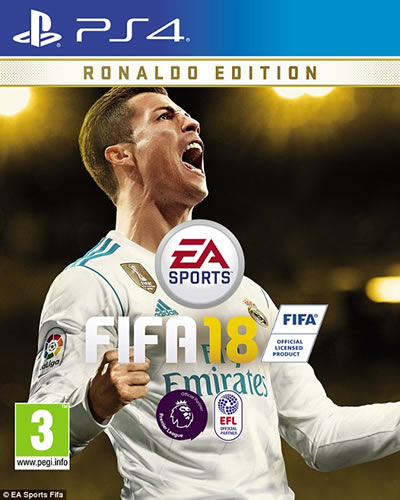 The hashtag 'FixFIFA' has also been gaining a lot of traction on Twitter and has been used by pro esports players and FIFA Youtubers.
Fans have lamented how much the game has changed since it's initial release. FIFA 18 in the demo and the first week of release was very fast paced and enjoyable but patches changing goalkeepers to supposedly stop longshots being so potent has ruined the game for many people.
The gameplay has once again slowed down and become rather tedious with many labelling it 'FIFA 17.2′.
There have also been multiple problems with the competitive weekend league which has been plagued with multiple exploits including one that allowed players to avoid a loss when leaving the game if they felt they couldn't win or had a bad connection.
EA also recently added a fix to stop players using bronze squads against AI teams which allowed them to use a technique that ensured the opposition got a red card and made winning Squad Builder Challenges easier.
These are just a few of the problems but what is most frustrating for fans is the lack of communication from EA Sports. It isn't the first time EA have received slack from fans in recent times either after they received a huge backlash for their new Star Wars Battlefront 2 game including one comment on Reddit which received a record breaking number of downvotes.
Whether the petition has an impact remains to be seen but one thing that will hurt EA is the number of players threatening to boycott the game and not buy any FIFA Ultimate Team coins during the usually popular Black Friday promotion.
FIFA 18 is the most popular football simulation game on PS4/XboxOne/NintendoSwitch/PC developed by EA Sports. The game provides the both online and offline mode for every ages of people who loves football or just loves to play football game. At the very beginning of the start you can try on the Career Mode along with the tutorial step by step so that you can grasp the basic handling and game rules quickly. If you want to become a notable football star and make your name on the official monthly Leaderboard of online mode build up your dream team and join the Ultimate Team. FIFA 18 Coins is the currency in the game which is required to purchase players in Transfer Market.